Board of Directors
Gabriella Goddard, President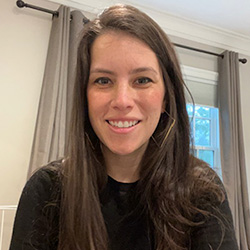 Gabriella Goddard believes in the power of education and devotes her career and volunteer efforts to mission-oriented organizations that share that commitment.
An alumna of Kenyon College, Gabriella graduated with distinction in American Studies. Her senior thesis, which involved a study of the effectiveness of Race to the Top, George Bush's education program, whet her appetite to become an educator. After a year working with the Brady Center to Prevent Gun Violence, she joined Teach for America. As a Teach for America Corps Member at a Title 1 Dual Language DC Public School, Gabriella, a staunch believer in the power of education, has devoted her professional and volunteer life to helping advocate for some of the most underserved students. As a Special Education Teacher and Literacy Coach, she was recognized as a Distinguished/Highly Effective educator. Seeing an opportunity to make a greater impact, Gabriella assumed the role of Assistant Principal, overseeing a staff of over 80 and leading the Academic Leadership, Student Wellness and Special Education Teams. In a few short years, the school has improved dramatically and is now recognized as a 5-star school based on the combined efforts of the leadership team and highly dedicated staff and teachers.
Gabriella holds a Masters Degree in Education from the Johns Hopkins University. She lives in Chevy Chase with her husband and two young daughters.
Jane Wu Brower, Vice-President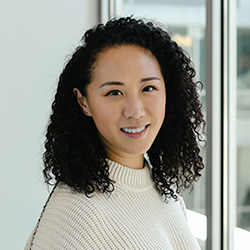 Jane Wu Brower is the Vice President of Flex Operations Support for WhyHotel, a Washington D.C. based start-up that focuses on pop-up hotels and flexible use of assets for short and long term stays. Previously, she worked as an internal business advisor for Marriott International, management consultant at Boston Consulting Group, litigation associate at Proskauer Rose LLP, and entrepreneur. Ms. Brower is committed to early childhood education, having served on the board of childcare non-profit, Wonders Early Learning and Extended Day. Ms. Brower earned her B.S.B.A. in Marketing, International Business, and Political Science from Washington University in St. Louis and her J.D. from the University of Michigan.
Ann Kay, Treasurer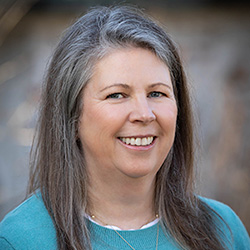 Ann Kay has volunteered with Horizons at Norwood School since 2014, including three terms as co-chair of the Norwood Horizons Volunteer Council. She is a three-time chair of the Horizons at Norwood 5K & Fun Run and co-chaired the 2019 Horizons Spring Splash. In addition, Ann is an active volunteer and supporter for several other DC-based organizations that provide educational and mentoring opportunities to children in underserved communities.
Ann earned her BA in Economics from Cornell University. After moving to the area in 1998, she worked for National Geographic Society as a buyer for the gift catalog. Ann lives in Washington, DC with her husband and their two sons.
Diane Mooney, Secretary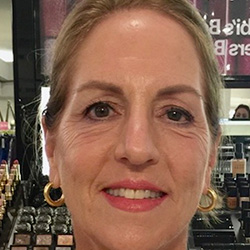 Diane Mooney grew up in Princeton, New Jersey, and received her Bachelor of Arts degree cum laude in communications/journalism from the University of Washington in Seattle. She also holds a certificate in French language and civilization from the University of Paris, Sorbonne. Diane continued her education at the George Washington University National Law Center where she received her juris doctorate and is licensed to practice law in Washington, DC. Prior to her law career, she worked as a journalist for the Associated Press in Seattle.
Diane served for nine years as a member and officer on the board of trustees of Maret School, and held numerous other volunteer positions at the school, including President of the Maret Parents Association and Chair of the school's financial aid fundraising auction for two years. Diane is also in her eighth year as an English as a second language instructor at the nonprofit Washington English Center in Washington, DC, where she additionally served for a number of years as a member and officer on the board of directors. She also previously served for several years on the board of directors for the Chevy Chase Recreation Association, Chevy Chase, Maryland. Diane has served as a volunteer tutor with the non-profit Reading Partners in three Washington, DC public elementary schools since 2013. She is serving her second year on the Board of Directors of Reading Partners DC.
Diane and her husband, Frank Pietrantonio, also an attorney, live in Chevy Chase, Maryland, and have been avid supporters of Horizons Greater Washington since the program's inception at Maret. They are the parents of three adult children, all Maret alumni and two of whom (Anna and Sofie Pietrantonio) worked for multiple years as swim instructors at Horizons.
Mike Di Marco, Executive Director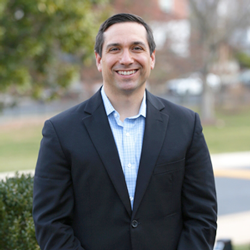 Mike is a seasoned nonprofit professional who has devoted his career to helping youth from families with low incomes overcome the opportunity gap. Before coming to Horizons, Mike spent over 12 years at Higher Achievement in many roles—most recently Chief Strategy Officer and, before that, Chief Program Officer. At Higher Achievement, Mike oversaw out-of-school programming for middle school students in underserved communities in Washington, DC, Baltimore, MD, Alexandria, VA, Richmond, VA, and Pittsburgh PA during a time of impressive growth. He helped increase the number of students served by 30% since 2015, added sites in DC Wards 7 and 8 and in Prince George's County, MD, and created new partnerships with funders and educational institutions. Concurrently, Mike served as interim executive director for Higher Achievement programs in Baltimore, Pittsburgh, and Richmond, and previously, as the organization's interim CEO.
A graduate of Duke University, Mike also earned a Nonprofit Management Executive Certificate from Georgetown University and a certificate in Diversity, Equity, and Inclusion in the Workplace from University of South Florida. He has been selected as a recipient of the Greater Washington Community Foundation's David Bradt Nonprofit Leadership Award and participated in the Sorkin Center's inaugural Diversity, Equity, and Inclusion Executive Director Cohort. Outside of work he enjoys participating in triathlons, gardening, and spending time with his wonderful wife, kids, and dog.
Ivelina E. Benitez
As a lawyer, educator and leader, Ivelina E. Benitez, has worked tirelessly to serve the needs of youth and families throughout the DC metropolitan region. A native Washingtonian, she has worked primarily to improve her community and quality of services delivered.
Ivelina currently serves as US Workforce Development Director at International Youth Foundation (IYF). Previously she was the Deputy Director for the Homeless Children's Playtime Project, a local non-profit dedicated to providing children with meaningful play opportunities to reduce trauma and increase resilience.
Ms. Benitez began her career at Calvary Bilingual Multicultural Learning Center, an organization that provided early childhood and before and after school services to low income families. Today, that organization is known as CentroNia. Ms. Benitez later moved into the private sector, where she worked on legislative policy through the Office of Congressional Affairs at the American Medical Association (AMA). Meanwhile, she enrolled at Georgetown University Law Center and transitioned from the AMA to the Public Defender Service, where she served as a legal fellow and investigator in the Parole Division, providing clients with zealous representation.
Ms. Benitez then joined the District of Columbia Public School system where she coordinated several education initiatives and ultimately served as the Deputy Director of Education at the not for profit Latin American Youth Center.
Ms. Benitez is also a certified mediator and seeks to expand her advocacy and conflict resolution services through family mediation. Her passion for family law stems from the many family issues she experienced which have led to a household filled with children, including her son and five nieces.
Dennis Bisgaard
John DeSarbo
John is the Managing Principal of the ZS Associates Washington, D.C. office. As a sales and marketing consultant, John helps businesses grow profitably. He works with clients to develop innovative go-to-market strategies and transform their commercial organizations to accelerate customer acquisition, improve retention and increase profit margins. John is an expert in business-to-business sales and distribution channel strategy and is a frequent speaker on this topic for industry associations and business schools. Over the last 25+ years, John has consulted to dozens of clients across a variety of industries in North America, Europe, Asia and Latin America.
John enjoys helping people gain a greater understanding of the world, discover their purpose and achieve their full potential. He believes that education provides the best pathway to success and all children deserve the chance to explore their interests through enrichment opportunities.
John holds a B.S. in Industrial and Operations Engineering from the University of Michigan and an M.B.A. from the MIT Sloan School of Management. He lives in Bethesda, Maryland with his wife and two teenage daughters.
Joseph Conrad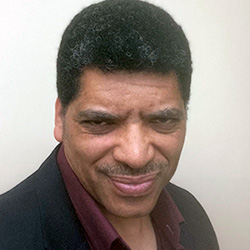 Dr. Joseph M Conrad III, Esq. received his Ph.D. in biochemistry from American University and his J.D. from George Washington University Washington College of Law. He is a former U.S. Patent and Trademark Office chemical and pharmaceutical patent examiner and he spent several years at two DC patent law firms focusing on patent preparation and prosecution.
Currently, Dr. Conrad is a Senior Technology Transfer Specialist within The National Institutes of Health's National Cancer Institute (NCI) Technology Transfer Center (TTC), Invention Development & Marketing Unit. In this role he is responsible for the improvement and development of technology marketing activities, increasing private sector awareness of licensing and partnering opportunities with the NCI and other NIH institutes; increasing technology visibility to the private sector and improving relationships with private sector stakeholders.
When he clocks out from working for NIH, he's the Owner and CEO of For Kids By Parents, Inc., a juvenile products manufacturing company. Dr. Conrad is also a musician (guitar and bass player), contemporary jazz composer and bass player for a gospel choir.
Matthew Gould, Ph.D.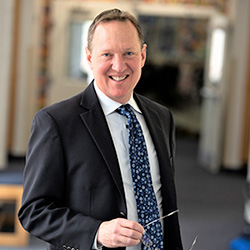 Mr. Gould is Head of School at Norwood School. Matthew is an experienced head with a passion for educating young children. He shares Norwood's commitment to educating the whole child in a joyful and nurturing learning environment. Prior to joining Norwood School, Matthew was the Head of Community School in St. Louis, MO, a position he had held since 2004. Matthew earned his BA in Sociology and Anthropology from Earlham College and a Ph.D. in Education from the University of Chicago. Matthew began his career in education as a kindergarten teacher at Newtown Friends School in Pennsylvania, where he also taught second grade. While studying at the University of Chicago, Matthew taught at the Murray Language Academy, serving as assistant kindergarten teacher and providing individual instructional support. In 1997, Matthew became Assistant Head of School and Head of Lower School at Far Brook School, Short Hills, NJ, where he served until 2004. He also serves on the Board of Trustees for the Field School, Washington, DC, where he attended high school.
Leana Katz
Jennifer Loven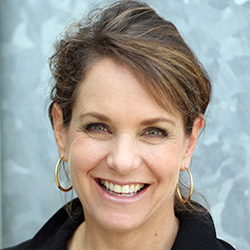 Jennifer Loven is a Managing Director and head of the Strategic Communications Division at the Glover Park Group, a leading strategic communications and government affairs firm. She specializes in crises; high-profile and high-stakes organizational moments such as negotiations, mergers, or leadership transitions; and strategic positioning, messaging, and media counsel for most public, complex, and impactful situations. Before joining GPG, Jennifer was a reporter with The Associated Press for 18 years, most recently as AP's chief White House correspondent. She covered the White House for most of the Bush presidency and the first two years of the Obama White House, chronicling presidential elections, nearly every major global story, and presidential visits to all 50 states and more than 50 foreign countries.
Jennifer was elected by her peers in the White House press corps to the board of the White House Correspondents Association in 2006 and as WHCA president for 2008-09. Earlier in her journalism career, Jennifer covered a wide range of beats in Washington and reported from Detroit and the Michigan statehouse. She previously worked for The Russ Reid Co., a marketing firm for non-profit organizations, and as a non-profit volunteer in Pietermaritzburg, South Africa.
A native of Charlotte, NC, Jennifer received a degree in English and American studies from the University of Virginia and a Master of Science in Journalism from Northwestern University's Medill School of Journalism. She lives in Chevy Chase, MD with her husband, daughter, and stepson.
Carolyn Mansfield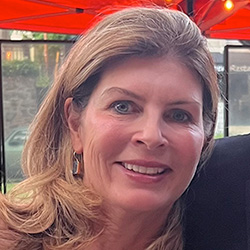 Carolyn Mansfield has been a long-time supporter of Horizons Greater Washington through her involvement with St. Patrick's Episcopal Day School. A St. Patrick's graduate and a parent to three St. Patrick's alumni, Carolyn served as President of the Parents Association, as a member of the St. Patrick's Board of Trustees and its Executive Committee, and subsequently, as a member of the school's Advancement Committee. She is currently a member of the Executive Committee at The Potomac School Parents Association.
Carolyn was previously Managing Partner of the legal practice at the Endeavor Group in Washington, DC. Her work encompassed the negotiation of cross-border strategic partnerships and business relationships, as well as advice on corporate and non-profit governance, board development, and regulatory compliance. Before joining Endeavor, Carolyn practiced law in Boston, MA, including as an Assistant District Attorney and Special Assistant Attorney General. She holds a BA in English from Santa Clara University and an MS in Environmental Law and Policy and a JD from Vermont Law School.
Jessica Morales
Jessica Morales is the proud Principal of Bancroft Elementary, a dual-language school in the District of Columbia. Jessica herself is a proud product of dual language learning within the District of Columbia and has served the Bancroft community for the past 20 years. She began as a head start teacher before teaching kindergarten through 5th grade. She later became an Instructional Coach before being appointed as the Assistant Principal in 2014 and is currently in her fourth year of Principalship. Jessica's educational beliefs strongly reaffirm bilingualism, biliteracy, and equity for our students furthest away from opportunity. She received a bachelor's degree in elementary education from the University of Maryland and a master's in bilingual special education from George Washington University.
Justin Pham
Justin Pham is the Director, Consumer and Retail Group at Alvarez & Marsal. Prior to Alvarez & Marsal, Justin served as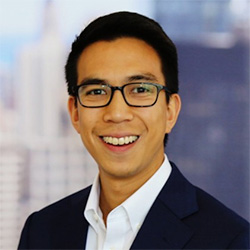 Chief of Staff to the Chief Marketing Officer for Retail Bank at Capital One and was a management consultant at Kearney, where he focused on operating model and process improvement work for Fortune 500 consumer goods companies and retailers. Justin began his career in the development department at the American Enterprise Institute (AEI). Throughout his career, Justin has focused on solving an organization's most critical problems by bringing together stakeholders to develop actionable, people-oriented, and data-driven solutions.
Justin first became involved with Horizons via Compass Pro Bono, an organization that connects skilled business professionals with non-profits via pro-bono consulting and board development services. He holds an MBA from the University of Virginia Darden School of Business and a BA from the University of Notre Dame. Justin lives in Alexandria, VA with his wife and two sons.
Ann Rakestraw
Archie Smart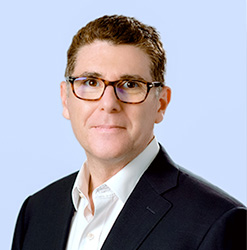 Archie Smart is an executive vice president at MSL, responsible for leading the digital and social practice in North America. With 20+ years of experience, he has expertise in crafting targeted and creative solutions to modern communications challenges. Smart's sophisticated understanding of strategic communications integrates public relations, social media, targeted online advertising, and crisis response into pragmatic and measurable outcomes.
Prior to MSL, Smart served a dual role as Chief Technology Officer for Mitt Romney's presidential campaign and at Targeted Victory, a full service interactive advertising agency, where he was responsible for leading and managing high-profile online/digital political campaigns. Smart began his career at Young & Rubicam working on international brands including Diageo, Philip Morris, USPS, and AT&T.
Smart serves as a Director of the Smart Family Fund, a 501(c)(3) that supports non-profit organizations in the education, media, and public policy sectors. He grew up in Greenwich, CT and attended New York University; he resides in Washington, DC with his wife and two young children.
Jalene Spain Thomas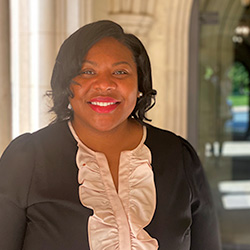 Ms. Thomas is Head of School at St. Patrick's Episcopal Day School. Jalene is a seasoned educator and administrator with a two-decade career in Washington-area Episcopal schools. She shares St. Patrick's commitment to the development of the whole child. Prior to joining St. Patrick's, Jalene served as Director of Lower School at St. Stephen's and St. Agnes School (SSAS) in Alexandria, VA. Before that, she spent 16 years at Beauvoir, the National Cathedral Elementary School, beginning as a Kindergarten teacher and ultimately becoming Assistant Head of School and serving as Acting Head of School during a time of leadership transition. Jalene received her undergraduate degrees in psychology and art history from Duke University and a Masters in Private School Leadership from Columbia University's Teachers College.
As an active leader in the broader Washington educational community, Jalene serves as Vice President of the Governing Board of the Mid-Atlantic Episcopal Schools Association. She is a Trustee of St. James Academy in Monkton, Maryland, and an active mentor for emerging leaders through the Association of Independent Schools of Greater Washington. Jalene co-founded Administrators of Color in the Washington Metropolitan Area and recently served as Vice Chair of the Board of the Bishop John T. Walker School for Boys.
Norman Walters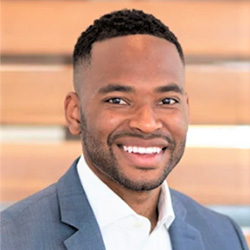 Norman Walters is a Vice President in Sponsor & Leveraged Finance at Capital One. He joined in April 2019 working directly with the Aerospace, Defense, and Government Services and Convenience & Gas teams. Prior to joining Capital One, Norman began his career at BB&T Bank (now Truist Financial) where he worked for over 5 years.
He started in BB&T's Leadership Development Program, which provided a strong educational curriculum and exposure to investment banking. Norman has since held roles in several of the bank's lines of businesses including capital markets, restructuring, and mergers & acquisitions; he also helped spearhead the Asset Resolution Group initiative early in his career.
Norman graduated with high honors and earned a Dean's List designation from William & Mary's School of Business, where he majored in Financing and Accounting & Economics. Originally from New York, he is very active in community service, supporting organizations including Horizons Greater Washington, United Way, and Capital One's Year Up Program. He also has an extreme passion for tennis. In his spare time, Norman enjoys mentoring youth groups, reading, and traveling.