Teacher Outcomes
Horizons Greater Washington's diverse teaching staff is drawn in part from our public and private school partners as well as Urban Teachers—a non-profit that allows teachers to gain experience in urban classrooms while they complete their master's degree from American University—and the Bishop John T. Walker School for Boys.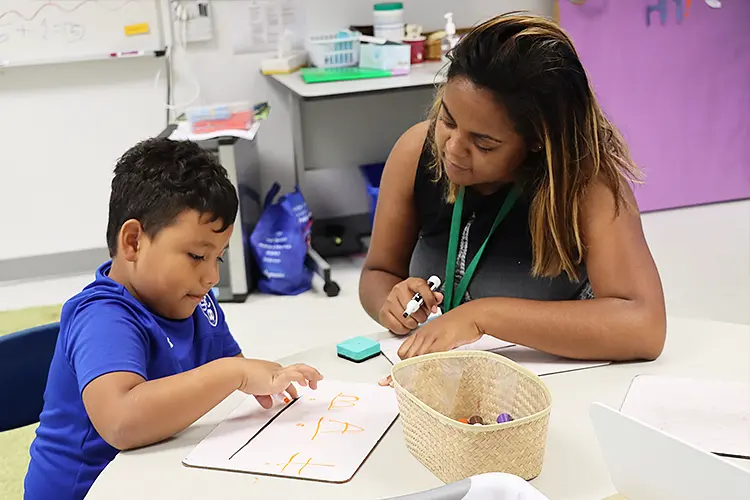 Our fellows are paired with professional educators who serve as instructional coaches and mentors. Our teaching fellows receive a minimum of 100 hours of in-classroom teaching experience, curriculum support, and professional guidance that they need to succeed.
In addition, our project-based STEAM curriculum allows veteran and new professional teachers to hone their craft with us each summer. Constant collaboration and feedback encourages our teachers to experiment with new approaches they can take back to their schools—benefitting additional students outside of our program in the DC area. Our teachers appreciate the flexibility that HGW's curriculum provides and return year after year as shown by our 70% retention rate. Overall, we know how important and equitable it is to have the best, most well-trained educators serving the students who need them the most.