Summer Academy
The five-week summer program is a hallmark of Horizons' programming. Beginning the summer after kindergarten, students join a small cohort of approximately 15 students with dedicated teachers and intensive learning. The program blends high-quality academics—with an emphasis on literacy and STEAM—with arts, fitness, cultural enrichment, field trips, and confidence-building challenges. Classes are designed not just to build a mastery of fundamental skills but to also help our students become creative thinkers and problem-solvers and to work effectively in teams. In addition, every Horizons student learns how to swim over the course of the five-week program.
Swim Instruction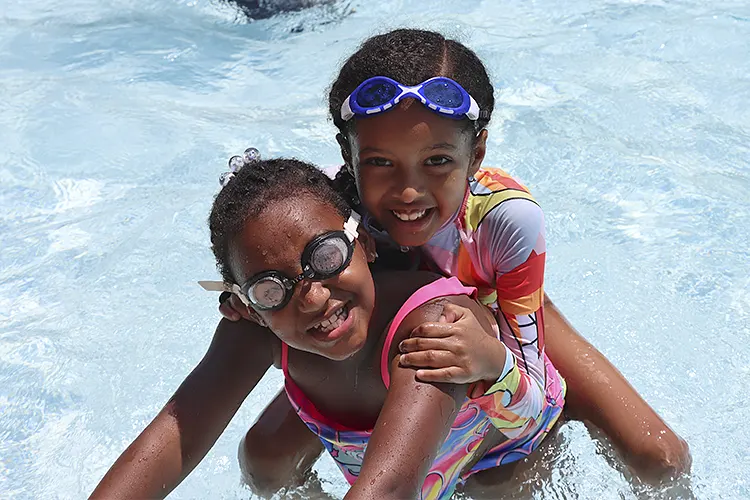 Swimming is an integral part of the summer program and a unique aspect of the Horizons learning strategy. In learning to swim, students do more than master an important skill; they also learn strategies for tackling fears and overcoming challenges. The resulting self-confidence and resilience foster success in and outside of school.
During the summer, students swim four days each week at our Maret School location and three days each week at our Norwood School and St. Patrick's Episcopal Day School locations. Each student swims for about an hour, with 30 minutes of swim lessons and 30 minutes of free swimming. Our program progression is based on the American Red Cross lesson program. We also monitor each student using our own metrics to track success.
Swimming is a cornerstone of the Horizons program because it is far more than a life-saving skill. Learning to swim:
Encourages attention to detail and commitment to a goal
Teaches resilience and strategies to overcome fears and obstacles
Inspires children to adopt a healthy lifestyle
Introduces a competitive sport
Teaches skills for summer employment
Is FUN and promotes a love for and engagement in Horizons
We are thankful to the Kara Kennedy Fund and TYR for helping to make our swim program a success.
STEAM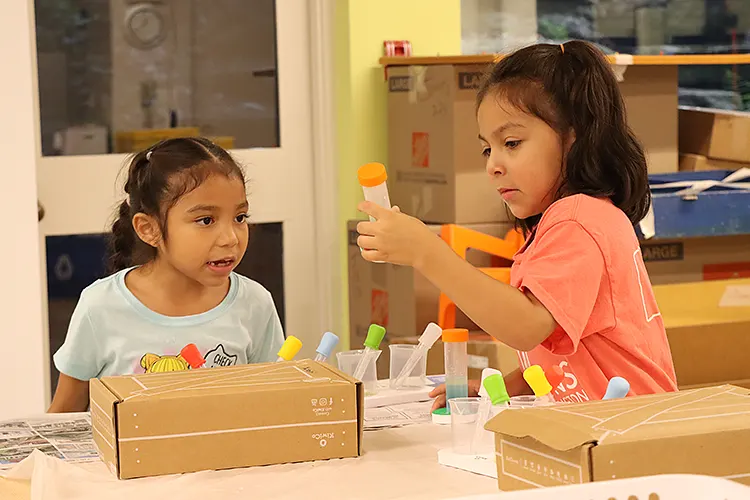 STEAM (science, technology, engineering, arts, and math) education helps students become better problem solvers, thinkers, and members of diverse teams.
STEAM education with its emphasis on hands-on project-based learning is a natural fit for Horizons. The arts and math have always been important elements of the Horizons curriculum, and we have steadily increased our investment in science, technology, and engineering.
Each of our sites features a designated maker space that provides a creative space for exploration and learning. Maker space activities have included cooking, building, bike repair, coding, and 3D printing. As students work on projects as a team, students learn to plan and organize, as well as to reflect on mistakes and make corrections and improvements.
Learning Outside the Classroom
We provide opportunities outside of the classroom for our students to explore their community and broaden their horizons. This is accomplished through field trips to Dumbarton Oaks, Tregaron Conservancy and Smithsonian's National Zoo, participating in outdoor adventures with Calleva including ropes courses and white water rafting, taking part in college tours at Howard University and Georgetown University, and hearing from guest speakers that include Capital One, IBM, and HMSHost to name a few.