Saturday Academy
Horizons Saturday Academy provides greater support to our families throughout the year.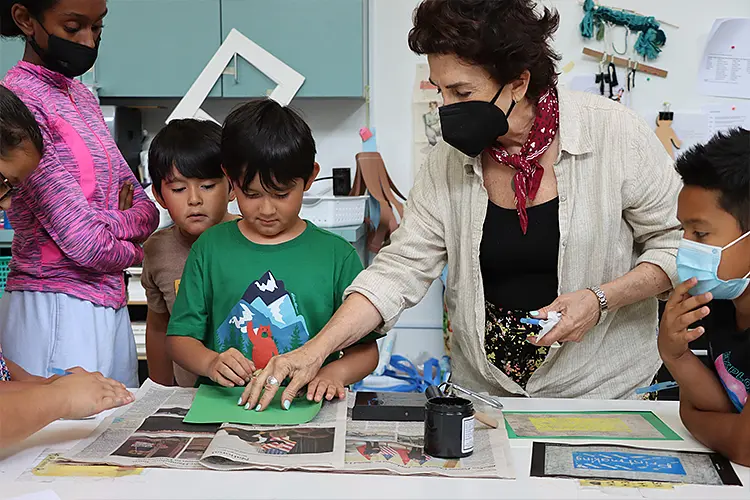 Co-designed with students and caregivers, the Saturday Academy consists of three intensive six-week sessions in the fall (October – November), winter (January - February) and spring (March – April). Throughout the sessions, students will take part in high-quality academic and enrichment activities led by highly experienced and qualified lead teachers, support staff, and volunteers.
What's Included
Programming for alumni and caregivers will be offered each semester to focus on addressing the information gaps that our families face in accessing key school year support and resources and providing our alumni with the mentorship and resources needed for high school and beyond.
The Saturday Academy is held at Bancroft Elementary School. Round trip transportation and providing all supplies and meals (breakfast and lunch) helps to remove barriers to participation, encourages attendance and retention, and ensures that our students are fueled to learn.